Ok, I've been really bad. But I have a really good excuse!
So it's been over a year and this blog has been silent.
But here's my excuse: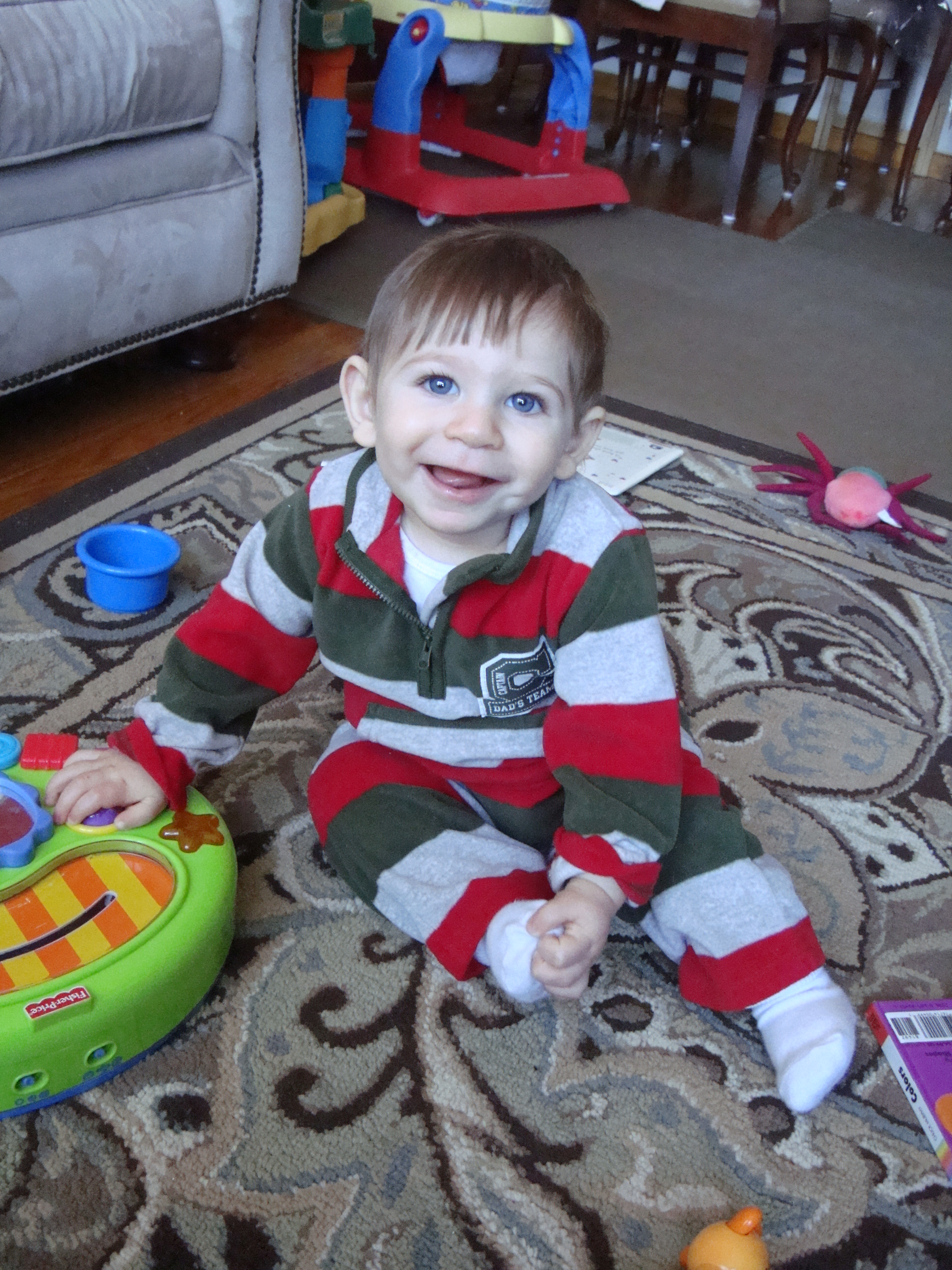 Yes, we had Baby A last year. He's about a year old now. It's been such an incredibly wonderful year, seeing life anew through his eyes. Baby A has brought us such a world of happiness.
It hasn't been so great for the knitting front though. It's been difficult to find time to knit, and even harder to find time to design.
I did manage to release the Windmill Beret eBook  during my hiatus, which was released at the end of last year.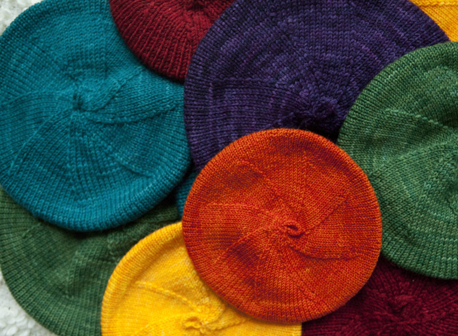 The eBook contains 6 patterns, it's a simple classic beret written in different yarn gauges: Fingering, Sport, DK, Worsted, Heavy Worsted and Aran. Each gauge includes 5 sizes from Newborn to Adult. It's really a great way to use up leftover yarn, and is a pattern that I go to time and time again.
I personally knitted 12 of these for samples. I needed to knit them all in the Adult size so that I could accurately calculate the yardage requirements for the rest of the sizes. Then, I knitted each in a smaller sizes so that I could display them on children of various ages. Let me tell you, after knitting so many of them I probably knew the patterns by heart!
But hopefully my long lapse in designing is turning a corner since I'm currently designing my first sweater for my very own little one! Not to give away any secrets, but it's a top-down raglan that has some cable detailing.
Top-down designs are among my favorites for several reasons:
1) It looks like a sweater while you are knitting it. So many people on the train ask me, "what are you knitting?" and I hold it up and start explaining. Not so easy when knitting just a sleeve, but when you have the whole sweater in one piece you can show them the back, the sleeves, the fronts, etc.
2) No seaming! It's pretty common that knitters hate sewing, not sure why, but I'm among those that really detest sewing. Top down designs are easy to do without any seaming involved. Once you've knitted it, it's done!
3) Measure as you go. You can easily make the sleeves or body a little longer or shorter to fit better. You can try it on and see how it fits too. It's a lot easier than holding up a sleeve to see if it's the proper length.
I'd love to hear what your favorite construction methods are and why!