What's cooking?
Just a few amusing eats at NY S&W.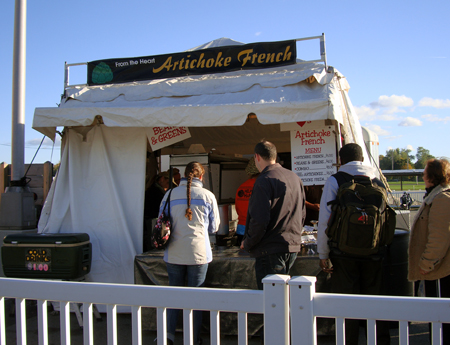 Ok, so what's the deal with this? Fried artichokes? Sounds like something you should try at least once. But the line was outrageous for most of the day. We passed by towards the end and the line was pretty manageable.
Were they as good as the line makes them out to be? Not nearly! Think canned artichokes swimming in oil with some cheese stuff sprinkled on top. Not sure what the obsession is.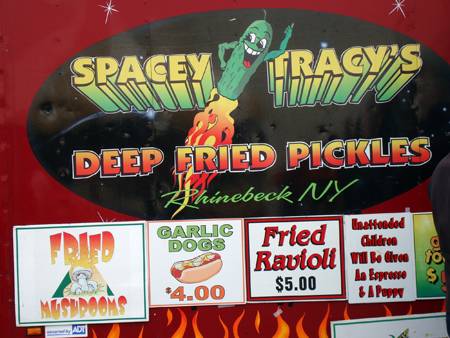 Now these I did not try, as I've tasted fried pickles about a year ago with a friend in a bar that was famous for them. Another "meh." experience that I could live very happily never revisiting.
Note the sign "Unattended children will be given an espresso and a puppy." C'mon vendors, tell us how you really feel.
Here are some beautifully carved pumpkins on display at the festival.