Everlasting Gobstopper Dress
It's been a few weeks since I've released my newest pattern, Little Girl Big Girl Dress, on Ravelry and I'm happy to report that it's received a lot of positive response.
I was really excited about this new pattern. Some knitters feel a little hesitant to knit a small child's garment because kids grow so quickly and the finished item has a limited weareable lifetime.
The Little Girl Big Girl Dress is designed to fit a child for a very long time. It begins as a dress for a 12 month old child and can expand as the child grows to eventually fit a much larger size 6 child and be worn as a tunic.
Here is a photo of the adorable and photogenic Madeline Skye, age 2.5 wearing the sample as a dress. We had a fun time at the children's park in Union Square in Manahattan where we took these photos.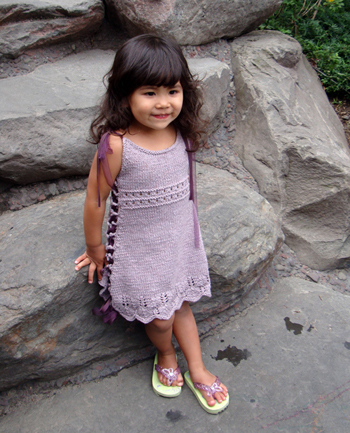 Next is a photo of 5 year old beautiful covergirl, Tina, wearing the very same sample with the laces at the sides loosened a bit.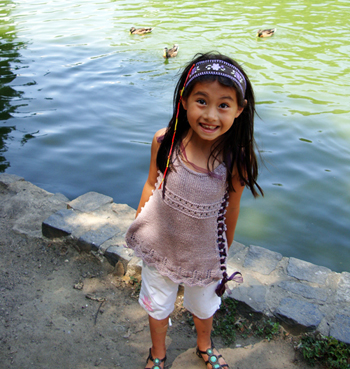 You can see that Tina wore the tunic with white capris and looks incredibly stylish. We had a lot of fun feeding the ducks in Prospect Park during the photoshoot.
Many thanks to my little models for displaying the finished garment in style!
This pattern is now available for purchase.