Roving by Layla
It's amazing what comes off our little long-haired kitty Layla when she's brushed.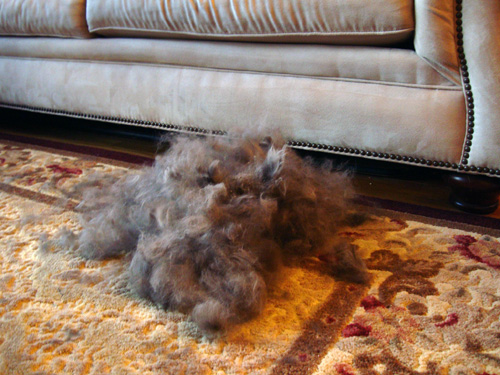 It's even more impressive when you have some frame of reference for comparison.
This is our little 7 lb cat in all her glory relaxing next to her former self.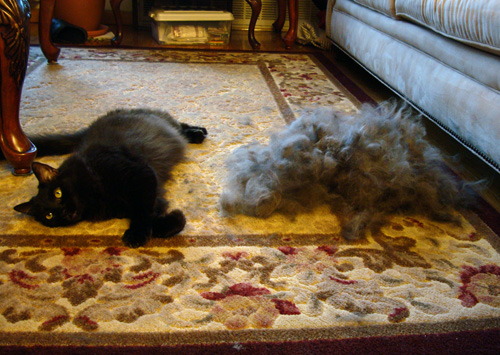 Although she's a beautiful black cat, her "roving" is actually grey. Not to fear, I don't spin and wouldn't be knitting anything from her fur, no matter how lovely it is.