Odds and Ends from Renegade
A few last photos from the Renegade Crafts Fair.
I thought this was a pretty cool idea, type a letter, roll it up and put it in a bottle. Cute keepsake if you are into such things.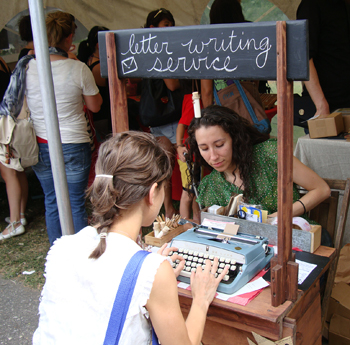 Love the look of that typewriter! I have a beautiful oak secretary (a piece of furniture, not a person) that sits in my foyer. It was inherited from my grandparents along with several other pieces of traditional furniture.
At one point I had an old typewriter that was older than the one in the picture sitting on top of the secretary, but was for show, it didn't actually work.
I also have an old Bakelite telephone from the 40's that sits on the secretary and does work. However, the ringer is super loud and jarring enough to literally wake the dead, so my husband prefers to leave it unplugged.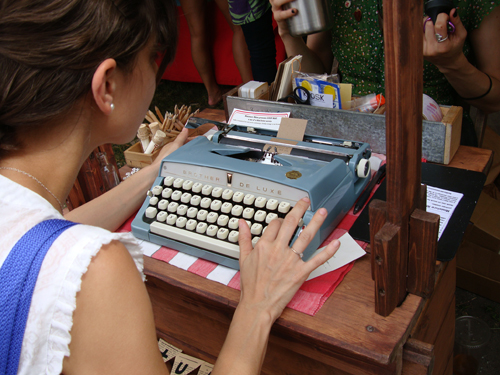 So there's as story behind the moustach. My husband's been recently attempting to grow a 'stach, he thinks it looks manly, I think it looks seedy. I'm not exactly a fan of facial hair. I usually let him grow it for about a week or two before it starts to repulse me enough that it comes off. That in-between stage just gets me. It's all scratchy, he looks strange, I can't stand it, I tease him endlessly, he shaves it and a few weeks later the process begins again.
I've threatened to grow my own moustach or to shave my head, but somehow he can tell I'm bluffing.
To our amusement, one vendor at the crafts fair was having a raffle for a huge stuffed moustache.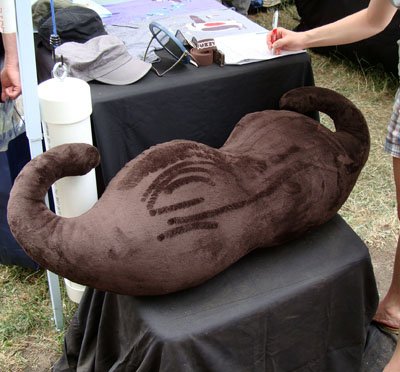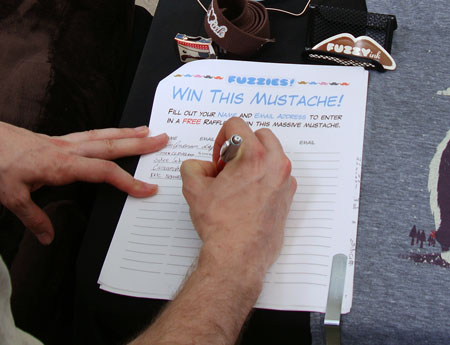 Are you surprised that I didn't sign up? However, this stuffed animal is a hodgepodge of animal characteristics, blue fur, deer antlers, one eye, and oh-a moustache! Of course! That completes the look!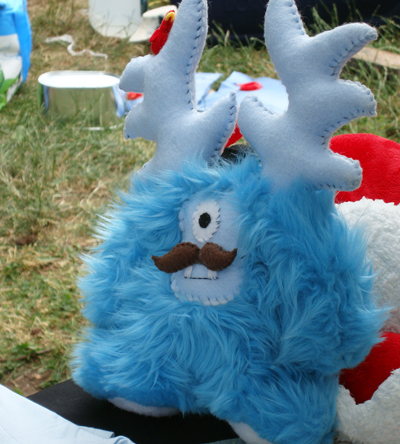 Some amusing signs from the fair.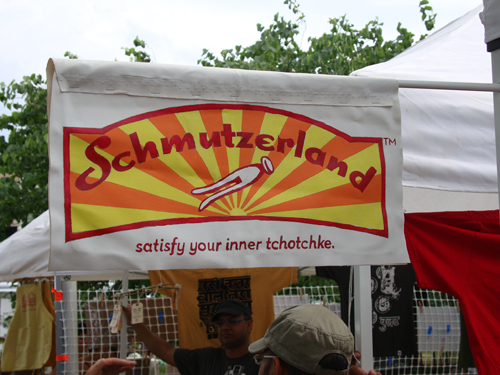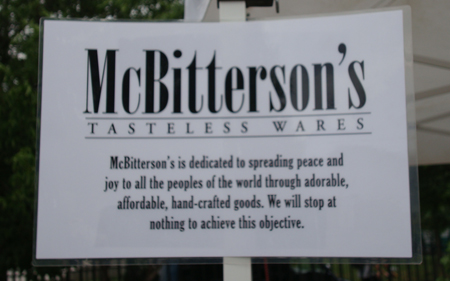 And here are some pretty cool items from the fair but I couldn't find the artists business cards to go with them, sorry!
These stuffed animal heads were a unique idea, a humane way for a animal lover to have a "deer head" up on the wall.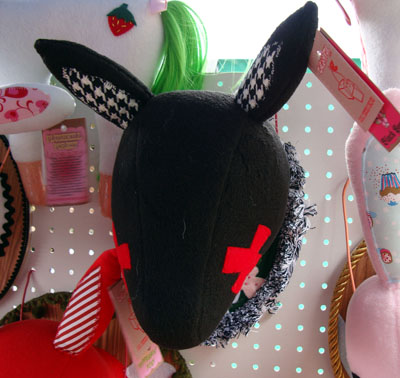 All in all the Renegade Crafts Festival was extremely enjoyable and I again want to thank my wonderful friend and train buddy, Thyrza, for telling me about it.