Various Vendors – Renegade Craft Fair
Here are some other incredibly talented crafters from the Craft Fair in Williamsburg, Brooklyn over the weekend.
Kate Durkin was selling some out of the ordinary hand-embroidered pillows that were bursting with charm.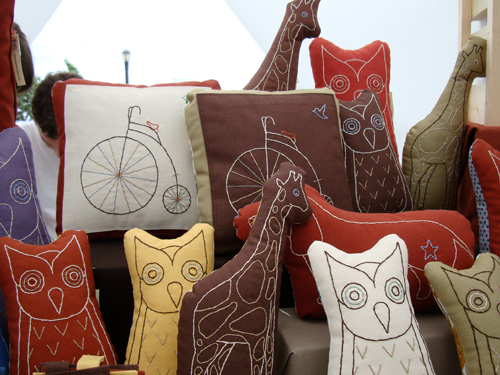 I just loved this guy's business name "DanMade". His name is Dan Siegel, website is www.danmade.etsy.com. The pottery he makes has interesting critters in bold colors on a neutral background and the critters themselves are just too cute!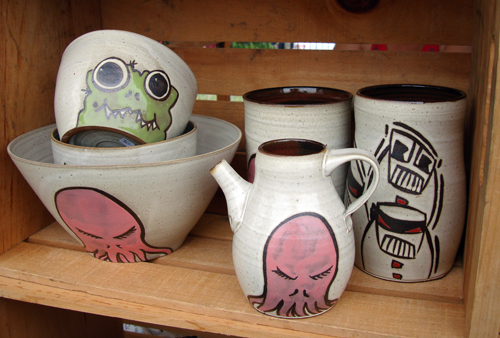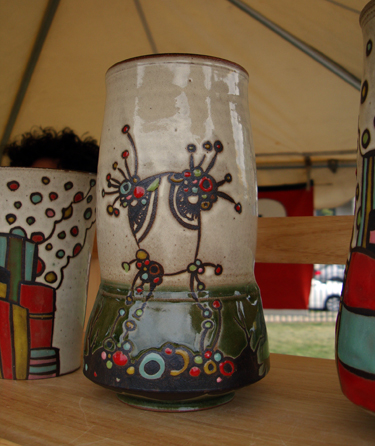 Angela McNally creates wonderful felt collages using video games as her subject, and sells them at www.pixlpshr.etsy.com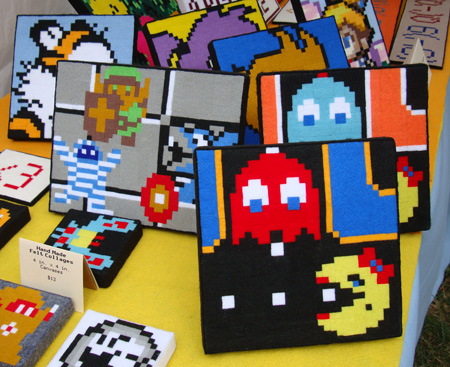 These tees were very interesting, part of it is a chalkboard that you could actually draw on. Sold by www.thechalkboardtee.com.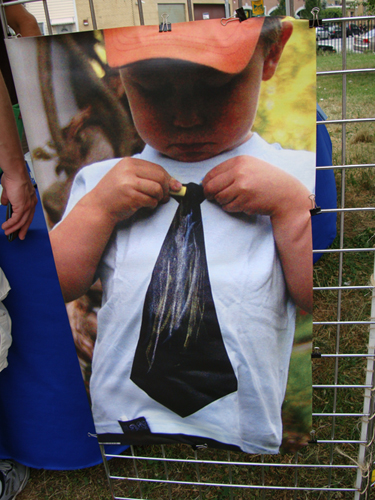 I loved these quirky little "nesting dolls with attitude" by Irene (http://bobobabushka.wordpress.com). And I really adored the little red and white house she constructed to display her wares!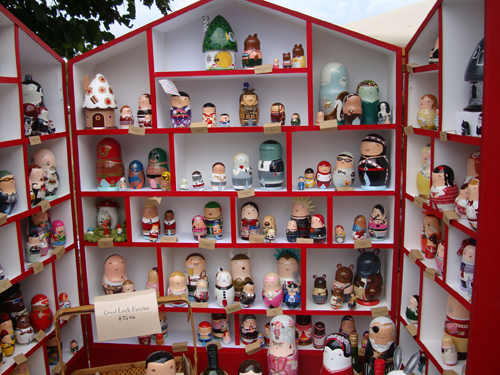 I now wish I had taken an upclose photo of a few of her matryoshka dolls, they were intricately painted with themes. Take a look at these "Oktoberfest Babushka Dolls", here's a picture from the listing on Etsy.
Melissa Kistler Hoy (http://papersatchel.blogspot.com) created these wonderful miniatures that display almost an Alice in wonderland world.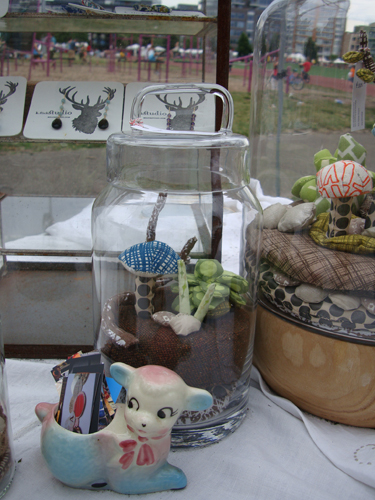 Original dolls by Mimi Kirchner (http://mimikirchner.com) intrigued many with her tattoed circus guys and gals. They were quite a hit along with another one of her dolls, a woman about town.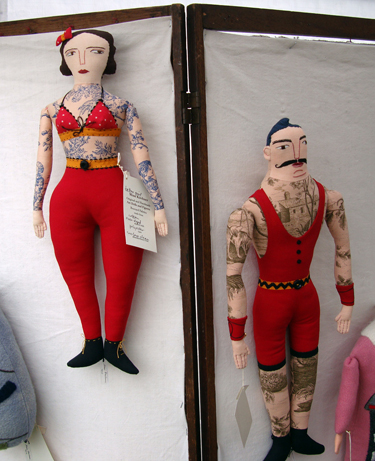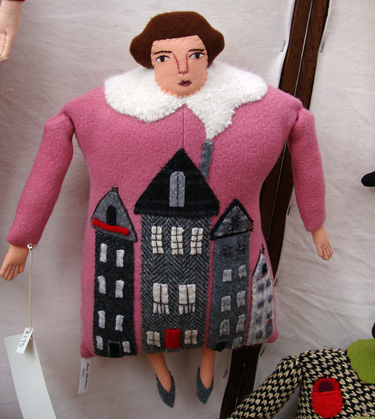 Creature pots by Kate Durkin were a unique way to display small potted plants.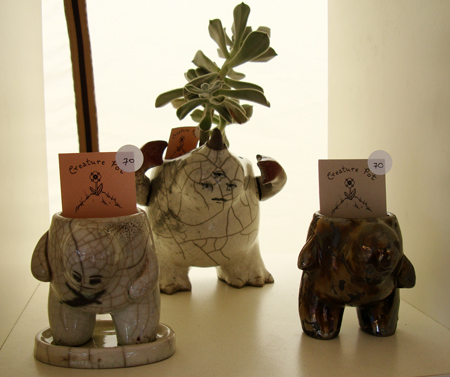 There wasn't much yarn at this crafts fair, but I managed to find a bit. Here's some by http://hellomellohandspun.etsy.com: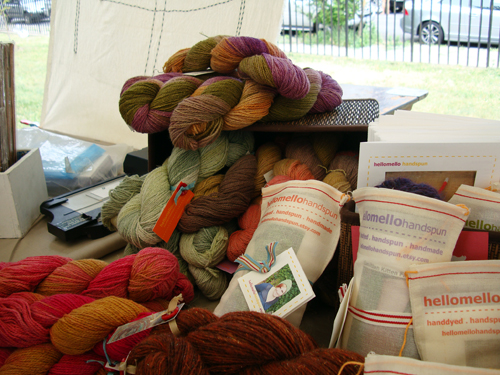 There are some really cool patterns in her etsy store including some lovely fingerless gloves.
My friend and I absolutely adored these wonderful colorful a-line skirts in funky fabrics and colors. They are available at http://orangyporangy.com.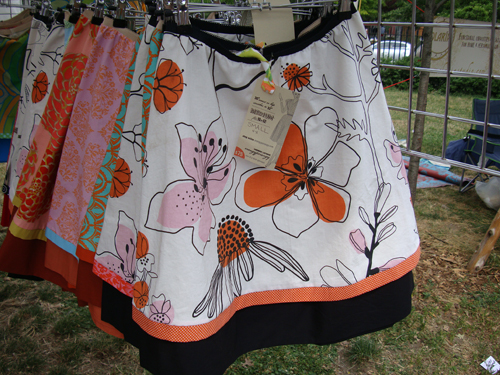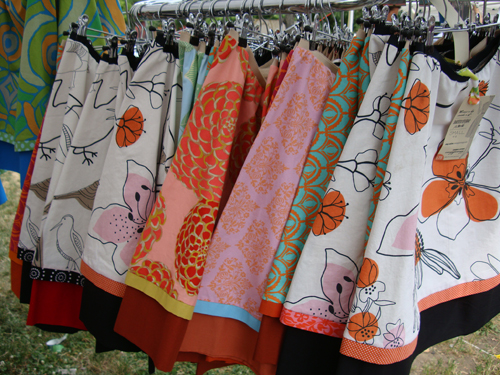 Something that really caught my eye was a beautiful print by Paul Roden and Valerie Leuth of the Tugboat Printshop. My favorite was a print called "Galaxy Map".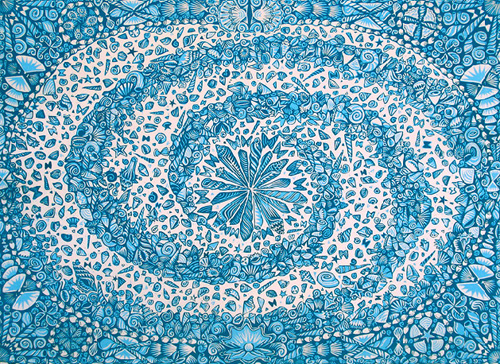 Next blog, some amusing signs from the crafts fair. Can't fit it all into one post!!